back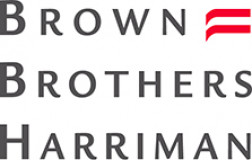 BBH
Overview
About BBH Investment Management
BBH was founded more than 200 years ago and remains one of the oldest continuously operating private partnership banks in the United States. Our size and independence allow us to evolve and grow over time while remaining committed to the multiple generations of clients, employees, and communities we partnership with.
Our investment philosophy has successfully guided our investments through decades of market change, allowing us to build long-lasting client relationships that set us apart from our peers.
What makes us Different?
We co-invest alongside our clients while helping them to achieve attractive returns over the long-term.
- As shareholders in our own funds, BBH Partners, and investment professionals have a strong alignment of interest with our investors
- Our investment philosophy and principles are consistently applied across asset classes
- We focus our resources on a select number of strategies where we believe we can deliver investment excellence
- Our relative size provides us with unique investment opportunities and enduring competitive advantages
Our Investment Principles
We offer actively managed, concentrated portfolios that deliver steady returns over time while finding opportunities in parts of the markets that other firms can't.
- Active Management: We believe in a bottom up, value based approach to active management.
- Durability: We only invest in assets we believe are built to withstand a variety of economic conditions.
- High Conviction: We work to balance ample diversification with ensuring meaningful concentration in our highest conviction ideas.
- Long term Perspective: We underwrite our investments to perform through economic cycles.
- Discipline and Patience: We let valuation drive our investment process and will hold reserves when the opportunity set is limited.
Contact Us Today
Craig Schwalb
Senior Vice President, Institutional Relationship Management
617-921-6335
Craig.Schwalb@bbh.com
---
Important Disclosures
For more complete information, visit www.bbhfunds.com for a prospectus. You should consider the fund's investment objectives, risks, charges and expenses carefully before you invest. Information about these and other important subjects is in the fund's prospectus, which you should read carefully before investing.
Risk
Investors should be able to withstand short-term fluctuations in the equity markets and fixed income markets in return for potentially higher returns over the long term. The value of portfolios changes every day and can be affected by changes in interest rates, general market conditions and other political, social and economic developments.
Shares of the Fund are distributed by ALPS Distributors, Inc. and is located at 1290 Broadway, Suite 1100, Denver, CO 80203. Other products are offered by Brown Brothers Harriman.
Brown Brothers Harriman & Co. ("BBH"), a New York limited partnership, was founded in 1818 and provides investment advice to registered mutual funds through a separately identifiable department (the "SID"). The SID is registered with the US Securities and Exchange Commission under the Investment Advisers Act of 1940. BBH acts as the Fund Administrator and is located at 140 Broadway, New York, NY 10005.
BBH provides investment advice and portfolio management to the BBH Funds through a separately identifiable department (the "Investment Adviser"). The Investment Advisor is registered with the US Securities and Exchange Commission under the Investment Advisers Act of 1940. BBH acts as the Fund Administrator and is located at 140 Broadway, New York, NY 10005.
In order to view profiles, literature, and other linked documentation, you will need Adobe Acrobat Reader installed on your computer. If you currently do not have it, please visit Adobe's web site for a free download.
NOT FDIC INSURED NO BANK GUARANTEE MAY LOSE VALUE
IM-11120-2022-05-10 BBH003527
Third-Party funds are not managed by LGWM or iMGP. Our sponsorship program allows certain third-party fund companies to pay us for the right to contribute curated content to our website. There is absolutely no relationship between our opinion of a fund or our decision to cover or review a fund and the fact that a particular fund company may be a sponsor. Sponsors are encouraged to share research and information about selected investment products they feel may be of interest and use to the advisor community. We maintain the right of editorial control over content sponsors wish to post. We do this to ensure that we can keep Advisor Intelligence free of promotional material and maintain a high quality level of content consistent with the rest of the site. The third-party fund website contains the fund prospectus. The prospectus contains investment objectives, risks, charges, and expenses that must be considered carefully before investing. Read the third-party prospectus carefully before investing.