back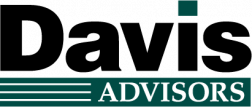 Davis Advisors
Overview
About Davis
Davis Advisors is an independent, employee-owned investment management firm founded in 1969. Our time-tested investment discipline is offered to clients through separately managed accounts, mutual funds, variable annuities and offshore funds. Since our founding more than 50 years ago, our mission has been to serve our investors and to do so with high integrity.
We seek to build wealth for shareholders through a patient, long-term investment approach. We believe stocks represent ownership interests in businesses and therefore rigorously research company fundamentals. We are highly sensitive to valuation, as price is an important component in generating attractive long-term investment results.
Funds
The time-tested Davis Investment Discipline is offered to clients through ETFs, mutual funds, variable annuities, separately managed accounts, and offshore funds.

Learn more about Davis Advisors